Introducing the latest release of CloudBolt C2: v4.5
Connector Updates
With C2 v4.5, we've added two new connectors that further expand the breadth of technologies IT organizations can manage from a single-pane-of glass.
Google Compute Engine support gives administrators the ability to seamlessly offer end users controlled access to yet another public cloud provider. This includes the ability to install and manage applications from a supported configuration manager, as well as the ability to include GCE instances in C2 Service Catalog service templates.

C2 v4.5 includes support for Google Compute Engine in the Google Cloud Platform.
We've also totally re-written and re-based our OpenStack connector. In this update, we've focused on compatibility, and we're now able to support Icehouse, Havana, and Grizzly from the major OpenStack providers such as Mirantis. Of course, C2 can include OpenStack-backed resources when provisioning applications, running external flows, and accounting for licenses, just to name a few. C2 is already the best dashboard for OpenStack, and it's getting even better with each release. No Horizon development needed!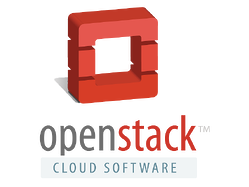 We've also made some additional updates to our vCenter connector, including improved error handling when your VMware tools are out of date, and allowing for longer Windows hostnames. We've also made the Windows disk extending messages more clear and straightforward.
Amazon Web Services has also received some developer love. C2 now synchronizes both the public and private IP addresses for each AWS EC2 instance.
Configuration Management
We worked closely with the engineering team at Puppet, and now have a unique capability: C2 can now discover and import classes from a Puppet server.
Chef integration is even better: C2 now enables Chef bootstrapping on Windows and Ubuntu Linux systems.
User Interface Updates
Updates to the C2 UI are perhaps more subtle, but focused on helping users and administrators more effectively manage large numbers of applications and servers. We've integrated simple indicators describing the total number of selected items in each data table, making it much easier to manage large environments.
Did you know that you can use C2 to open network-less console connections on C2-managed servers? We've made this feature faster and more reliable in C2 v4.5.
Upgrading
Upgrading C2 is just like any other feature in C2: fast, easy, and predictable. Upgrading to C2 v4.5 is now even faster and easier than before.
Sounds Great, I Want It!
CloudBolt C2 has been recognized by Gartner for our industry-leading time to value. We effectively eliminate the barrier to entry for enterprise Cloud Management. C2 v4.5 is available today. Request a download, and you'll be up and running in your own environment in no time.



or try it yourself